Sea Escapes fleet has four boat types of "ZAR","KAREL" and "NIREUS" Greek company. Boats are manufactured according to European specifications and designed for Greek sea with deep "V" hull, offering you maximum perfomance and safety.
ZAR is equipped with a four stroke 130Bhp Honda EFI engine and all our other boats have MERCURY BIG FOOT 30/40hp EFI main engines but also auxiliary engines for maximum safety. They have also tent, ladder ,fridge, 12volt socket, compass and swimming mask with snorkel. Following all legal specifications, all boats have life jackets, emergency flares, portable horn and floating ancor.
Inside every boat you will also find all legal documents of boat insurance.
Choose between LUX type 6.80m X 2.60m , XXL type 5.00m X 2.00m , XL type boat 4.6m X 2.15m with large bed at the front and side seats or L type boat 4.6m X 1.9m with large bed at the front and central seat. No matter what you select, you will be totally satisfied compared with other rental boats.
Our boats are cleaned, tested and inspected every day ensuring that you will have a pleasand boat trip around Alonissos.
ZAR Formenti 61 plus "AGERA".
Our Luxury boat equipped with everything you need for a ride or daily camping!!
130 Bhp will travel you around our island fast, without problems.
XXL bed in front and large seats in the back that you can transform also in to a large bed.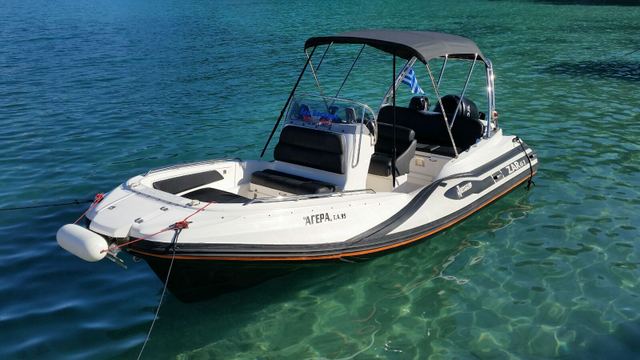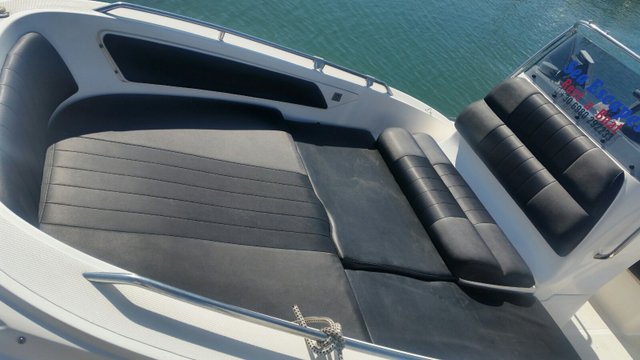 Karel Paxos 5.00m "ARIS & ZEUS".
Made from Greek people for Greek seas!!!
Deep "V" hull with zero spraying and ultimate comfort.
Large bed in the front and 2 person console.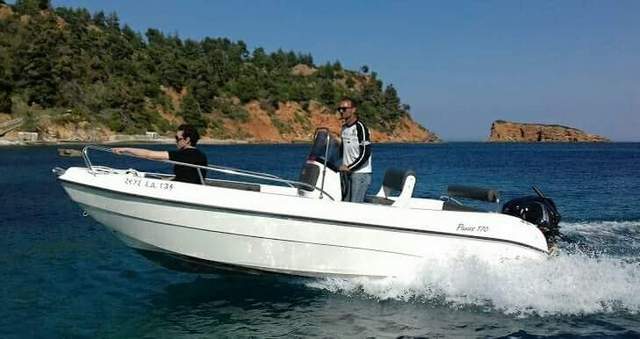 Nireus 4.70m "TRITON & OKEANOS"
Boats with deep "V" hull, solid construction and full extra will take you fast and reliable around our island.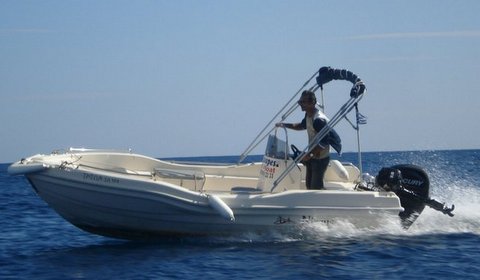 Nireus 4.60m "IASON, EOLOS & POSEIDON".
Classic speedboat with large spaces and XXL bed in the front will travel you with safety and comfort.