Sea Escapes welcomes you to our beautiful island Alonissos.
Our fleet is always ready and available for you to explore our island from a different point of view, sea view !!!
Come with us and have a unique experience of Alonissos marine park.
Our site will provide you all the information you need about boat rental.
Thank you for your time.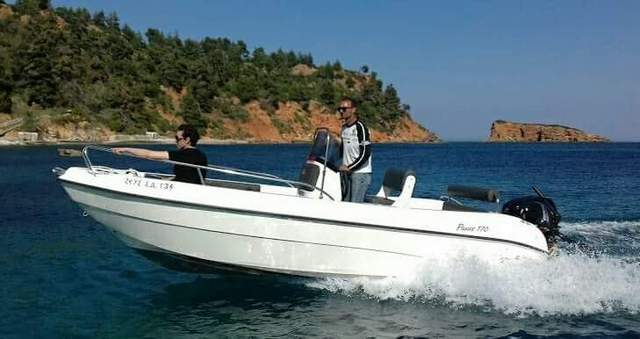 Our boats are designed and manufactured for Greek sea, offering you maximum safety even with strong wind and raugh sea...
You are not a boat expert? Don't worry, we will explain everything you have to know for you to enjoy your boat trip.
Our private resque boat is ready 24/7 to give you any help you might need.
To drive our boats there is no need for boat licence (except "AGERAS"), according to Greek laws.